Why Do Apples Turn Brown?

Have you ever just started eating an apple and then had to go do something for a few minutes? When you came back, you probably noticed that your apple looked brown instead of the yellow shade it had been just a few minutes ago. This brown color comes from an enzyme that has a reaction with oxygen and the iron or copper in the apple. This process is known as oxidation. It's kind of like an edible rust that isn't harmful to you!
You can actually keep your food from turning brown by preventing or slowing down the oxidation process by not letting oxygen get to the open part of your apple. This can be done by cooking it, which breaks down the enzyme; covering the fruit so oxygen can't touch it; or by making it more acidic by lowering the pH balance.
Question
What liquid can be added to the apple to help keep it from turning brown? Why will it work?
Materials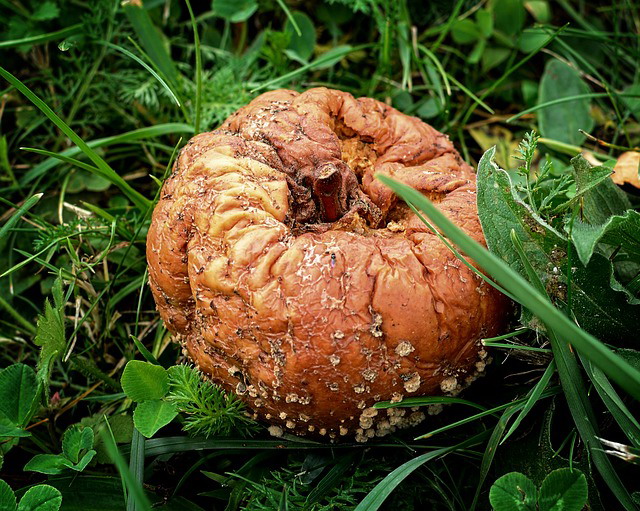 Masking tape
Tongs
Knife
Lemon juice
Baking sheet (wax paper works)
Pen or permanent marker
Bowl
Vinegar
Saltwater
Olive oil
Clear soda
Water
Avocado
Apple
Potato
Banana
Camera
Procedure
Create labels using the masking tape for each type of liquid you're going to use.
Lay out your wax paper or baking sheet and put the labels on here, leave enough room for your samples to go.
Take each piece of fruit or vegetable and cut it into slices that are at least 1 cm wide. Cut enough slices to match the number of liquids, plus one more for a control subject. Make sure an adult helps to cut your samples.
Make a label for a "Control" section, than place one piece of each food under this.
Fill the bowl with your first liquid. Make sure there will be enough that you can fully cover your slice.
Use the tongs to dip the piece into the bowl of liquid. Let the extra liquid drip off before you put the piece under the correct liquid label.
Rinse the bowl. Then repeat with your next liquid, dipping the pieces and placing them under their labels until you have used all of your options for liquids.
Make sure you write down what you've done, and keep an eye on the time. With your camera, take pictures of the process your samples are going through.
Results
The acids: lemon juice, Vinegar, and clear soda will all keep the samples from turning brown very quickly. Remember that acids lower the pH balance which slows down the oxidation process. Olive oil is less effective than the acids but does work. Water and salt water will slow down the process. Lemon juice works the absolute best and also tastes great on apples! science fair project for 3rd, 4th, 5th, 6th grade students.
Science practice for kids