Vegetative Reproduction and Cloning Plant Parts Science Project For Students

So, you surely know that plants grow from seeds, but did you know it was possible to grow plants from just a piece of another plant? In this way, you can clone plants and almost never run out again! In this experiment, you'll learn how this is possible.
Question
How do you clone a plant?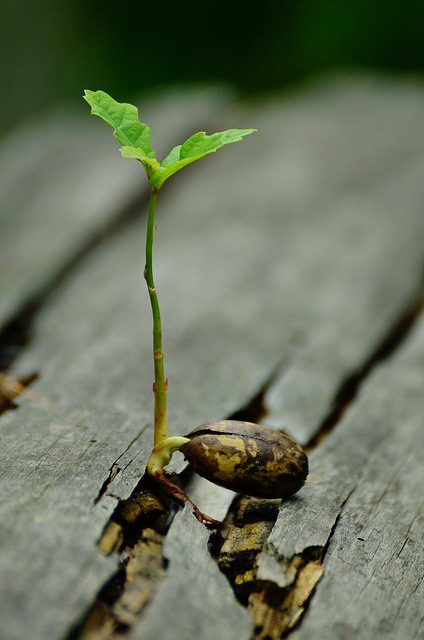 Materials
Two plastic bags
A pair of scissors
Two paper towls
Napa cabbage
Kitchen knife (have an adult help you)
Cutting board
Spray bottle
Permanent marker
Water
A camera
Procedure
Take your two bags, label one of them "leaf" and one of them "stem".
Take your paper towels, fold each of them three times and put it into the bag. Spray the paper towels with water until they are damp.
Remove the leaves from the cabbage, then set one aside. Get an adult to use the kitchen knife and cut the stem crossways, make sure they cut it close to the bottom, by the roots.
You should now have a piece of cabbage stem and a cabbage leaf. Take a moment and think about what would happen if you gave these pieces water, would they grow?
Get a picture of each piece before doing anything else. You need to know what they looked like before.
Take the bag labeled "leaf", put the leaf into the middle of the paper towel. With the "stem" bag, take the stem and place it in the middle of the paper towel. Before closing the bags, make sure there is some air so the plants can breathe.
Don't put the bags in the fridge, place them somewhere light and at room temperature. 
The next day, open the bags. Notice if there is any color or texture change. Are there any roots? Get a picture of each of the pieces and then put them into the bags once again. If they paper towels are dry, wet them again so they are damp.
Repeat step 8 for a week, making sure you have a photo of each day. Ask yourself how the plants have changed in one week's time. What do they look like now?
Results
The piece in the "stem" bag, the cabbage stem should start to grow small roots. The piece in the "leaf" bag, the cabbage leaf, will start to rot. Leaves are not made to grow new plants, but stems are. Science fair project for 3rd, 4th, 5th, 6th grade students.
Science practice for kids