How to Do Self-Inflating Balloons
Have you been given the task of blowing balloons in a birthday before? If you have then you will know how difficult having to blow the balloons. The good news is that you will be able to learn how to do self – inflated balloons. This means that you don't need to make any wishes that balloons should inflate themselves. This is because with this simple experiment you will be able to have your own self inflated balloons today.
It is a very simple experiment that you will start doing straight away. Just get the materials and you are well on your way to having your own self inflated balloons. You will discover the secret of making such balloons in no time. Just follow me in the processes that will be outlined below.
What You Will Need for This to Happen
Below are the things that you should have in place to make sure that you commence this process.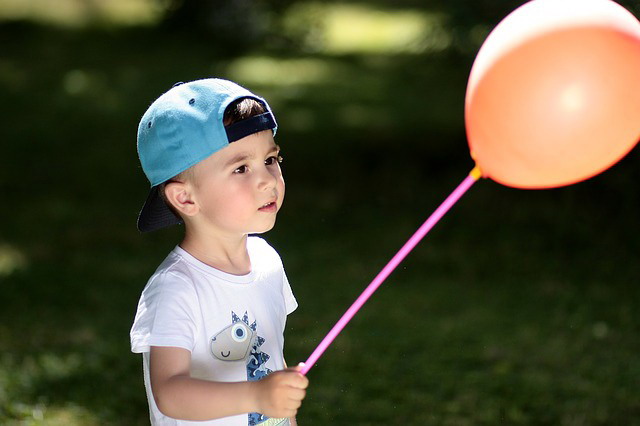 Get a water bottle
Get vinegar
Get some quantities of baking soda (usually a teaspoon will do for this process)
Get a funnel (one is enough please)
Get a balloon that has not been inflated  
Here are the instructions on what you will need to do with the materials above
Step 1
Have the water bottle filled half way using the vinegar that you have brought.
Step 2
Now with the aid of another person, have the mouth of the balloon opened and insert the funnel in it. Please be sure that it is the small end of the funnel where things do pass through.
Step 3
Now with the aid of the funnel that you have inserted into the balloon, have the baking soda poured into the balloon. Once you have done this, you can then have the funnel removed. And be sure that you shake the balloon so that the soda can settle at its bottom.
Step 4
This is the final step of this experiment. At this point, just make sure that the balloon you have chosen to make use of is tight enough to fit into the mouth of the water bottle. This means that no air should be allowed to penetrate as there shouldn't be any openings. If the balloon doesn't fit in then get a smaller one.
Once you are very sure that it has fit into the bottle properly, you can then raise the other end of the balloon to have the baking soda poured into the water bottle. Once you do this you are through as you now have your own self inflated balloons.
How to Do Self-Inflating Balloons Science fair project for 3rd, 4th, 5th, 6th grade students.